Dear Friends and Colleagues!

We would like to take this opportunity to thank you for your participation at the Clinical update on Cardiac MRI & CT 2014 in Cannes. We believe that this meeting - again - has offered a unique view into the newest Cardiac MRI & CT technology.
We hope that you have enjoyed not only the meeting itself but also the atmosphere of Cannes, the Social Events and the interaction between attendees. Just look up our Photo Gallery, there you can find some impressions of the meeting.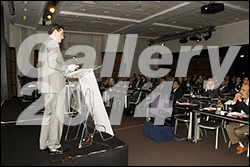 We are looking forward to seeing you again at the Clinical Update 2015.
Herbert Frank, MD | Udo Hoffmann, MD
Course Directors